Mandarin Oriental condo boosts construction loan to $225M for third phase
By Brian Bandell  – Senior Reporter, South Florida Business Journal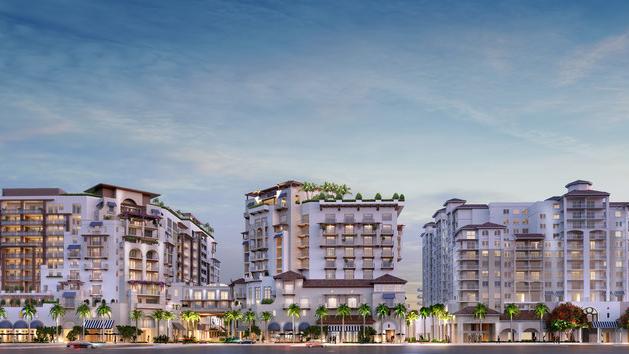 Penn-Florida Cos. boosted its construction loan for the Residences at Mandarin Oriental Boca Raton to $225 million.
An affiliate of New York-based Madison Realty Capital assumed the mortgage of Via Mizner Owner III LLC, an affiliate of Penn-Florida, and boosted it by $192.5 million. It will fund the 288,000-square-foot condo building at 105 East Camino Real. It is the third and final phase of the Viz Mizner mixed-use project.
The loan was arranged by Anthony Orso of Newmark Capital Market Strategies.
Construction of the 92-unit condo started a few months ago. It will be completed in about two years, along with a 164-room Mandarin Oriental hotel and 60,000 square feet of retail.
"MRC is excited to have been selected as the construction lender for such a dynamic project," said Josh Zegen, managing principal and co-founder of MRC. "Penn-Florida's vision for Via Mizner, and the company's proven track record, aligns perfectly with our investment principals and culture. A construction loan for a project of this scope and size required creativity to accommodate not only the Residences but the extensive amenity package."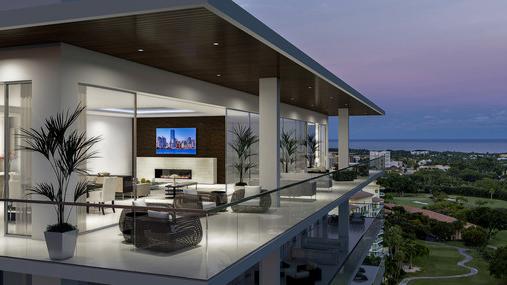 The 366-unit 101 Via Mizner apartments were completed in 2017. The Via Mizner Golf 7 Country Club is also being redesigned by Jack Nicklaus.
Penn-Florida received a $398 million mortgage for the hotel and retail phases of the project in 2017.
"Mandarin Oriental is in a class by itself when it comes to catering to the needs of its residents and guests," Penn-Florida President and CEO Mark A. Gensheimer said. "Pre-sale velocity for the Residences is tremendous as people have come to understand the investment potential as well as the unique lifestyle which includes a world class private Golf and City Club, Mandarin Oriental luxury and services, and a dynamic shopping and dining experience, all at your fingertips."
Units range from 1,485 square feet with one bedroom to 4,693 square feet with four bedrooms, plus a penthouse collection of up to 8,942 square feet. Prices range from $2 million to $19.5 million. The average price is $4.6 million.